About us
17 March 2022
2023-07-21 6:33
About us
Why focus on the HIV pandemic?
The HIV pandemic has become one of the most critical workplace issues of our time. In addition to its devastating impact on working women and men and their families and dependents, HIV affects the world of work in many ways. 
According to the UNAIDS (2021) epidemiological estimates, every day there are 4,000 new HIV infections globally (adults and children)
60% of them are in sub-Saharan Africa. In this region, women and girls accounted for 63% of all new HIV infections in 2020 whilst adolescent girls and young women aged 15-24 years accounted for 25% of HIV infection despite representing just 10% of the population.
10% are among children under 15 years of age

90% are among adults aged 15 years and older, of whom
51% are among women

31% are among young people (15-24 years)

20% are among young women (15-24 year)
New global efforts have been mounted to address the epidemic, particularly in the last decade. The number of people with new HIV infections has declined over the years. In addition, the number of people with HIV receiving treatment in resource-poor countries has dramatically increased in the past decade and dramatic progress has been made in preventing mother-to-child transmission of HIV and keeping mothers alive. 
However, despite the availability of a widening array of effective HIV prevention tools and methods and a massive scale-up of HIV treatment in recent years, UNAIDS cautions there has been unequal progress in reducing new HIV infections, increasing access to treatment, and ending AIDS-related deaths, with too many vulnerable people and populations left behind. Stigma and discrimination, together with other social inequalities and exclusion, are proving to be key barriers. The workplace can play a key role in addressing these barriers. 
Global Summary of the Aids epidemic (2020)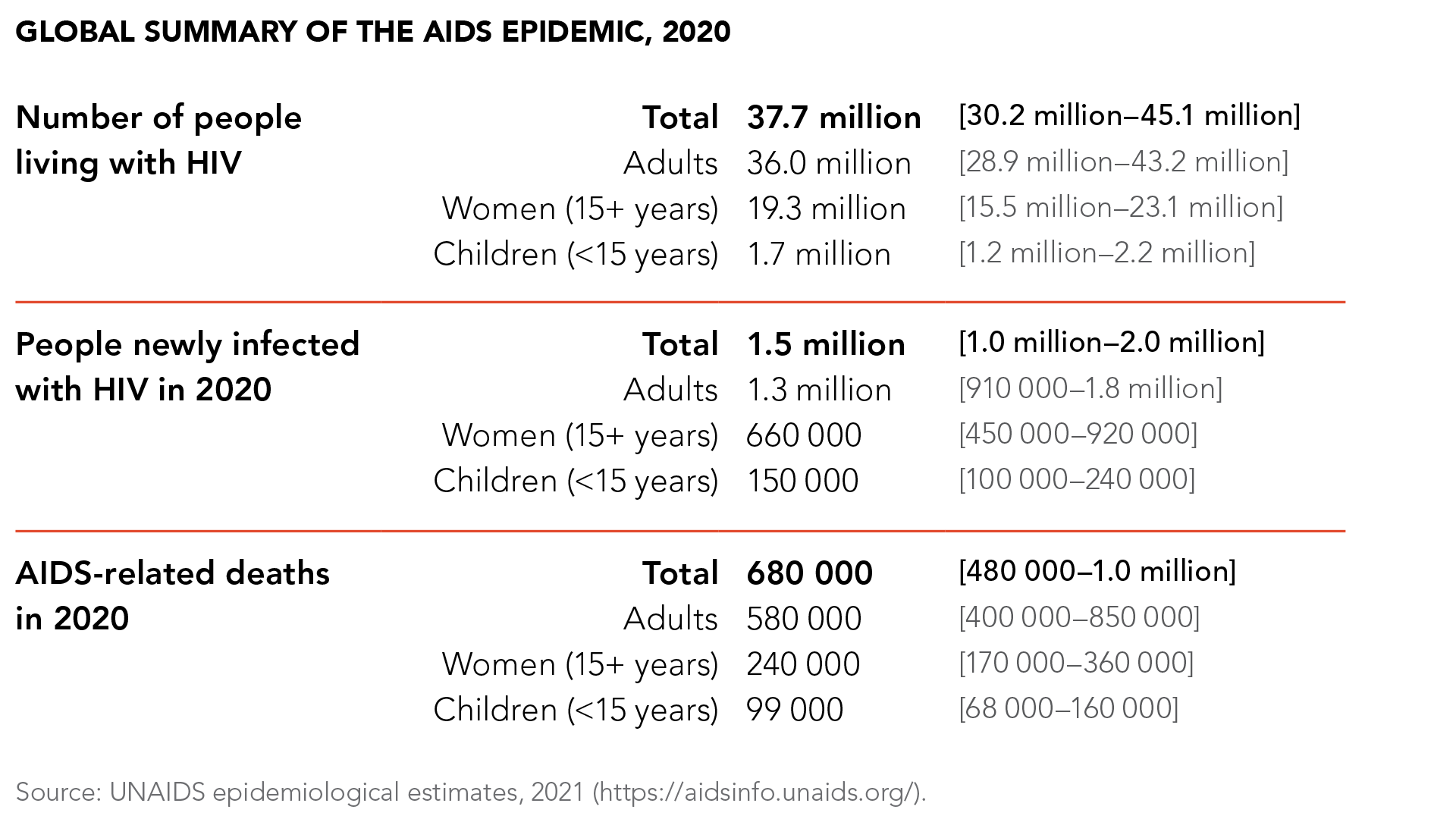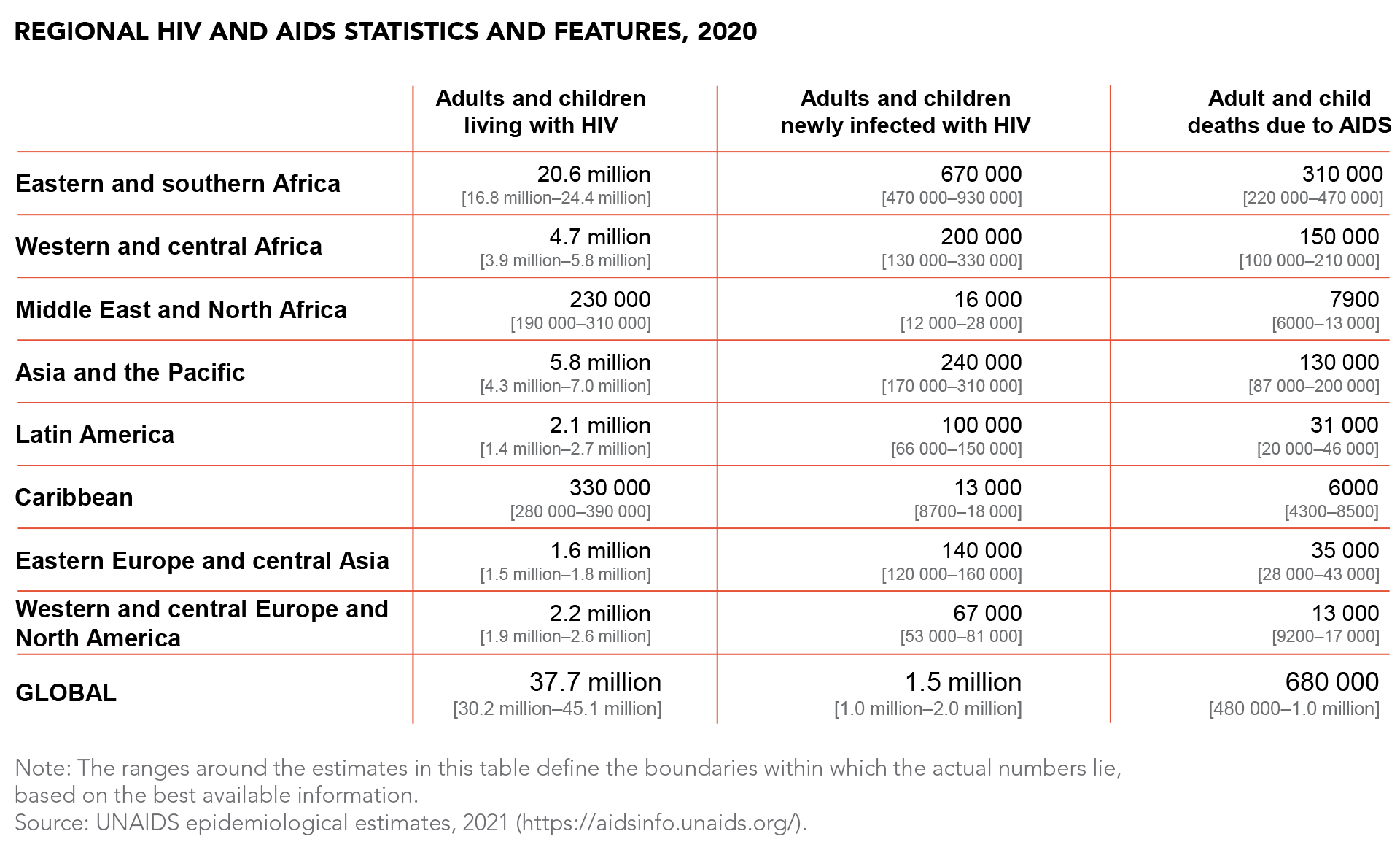 Summary of the Aids epidemic: Africa (2020)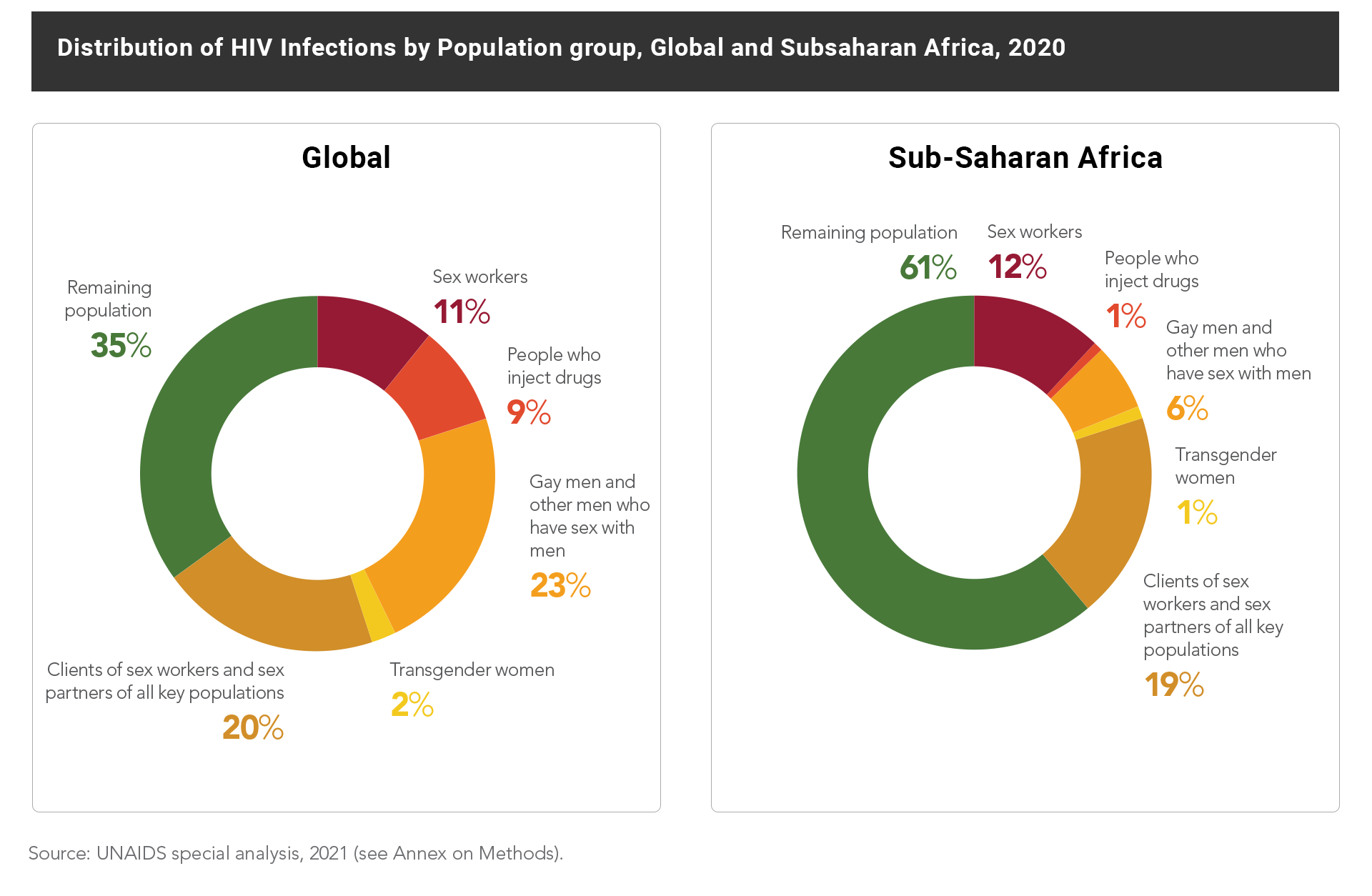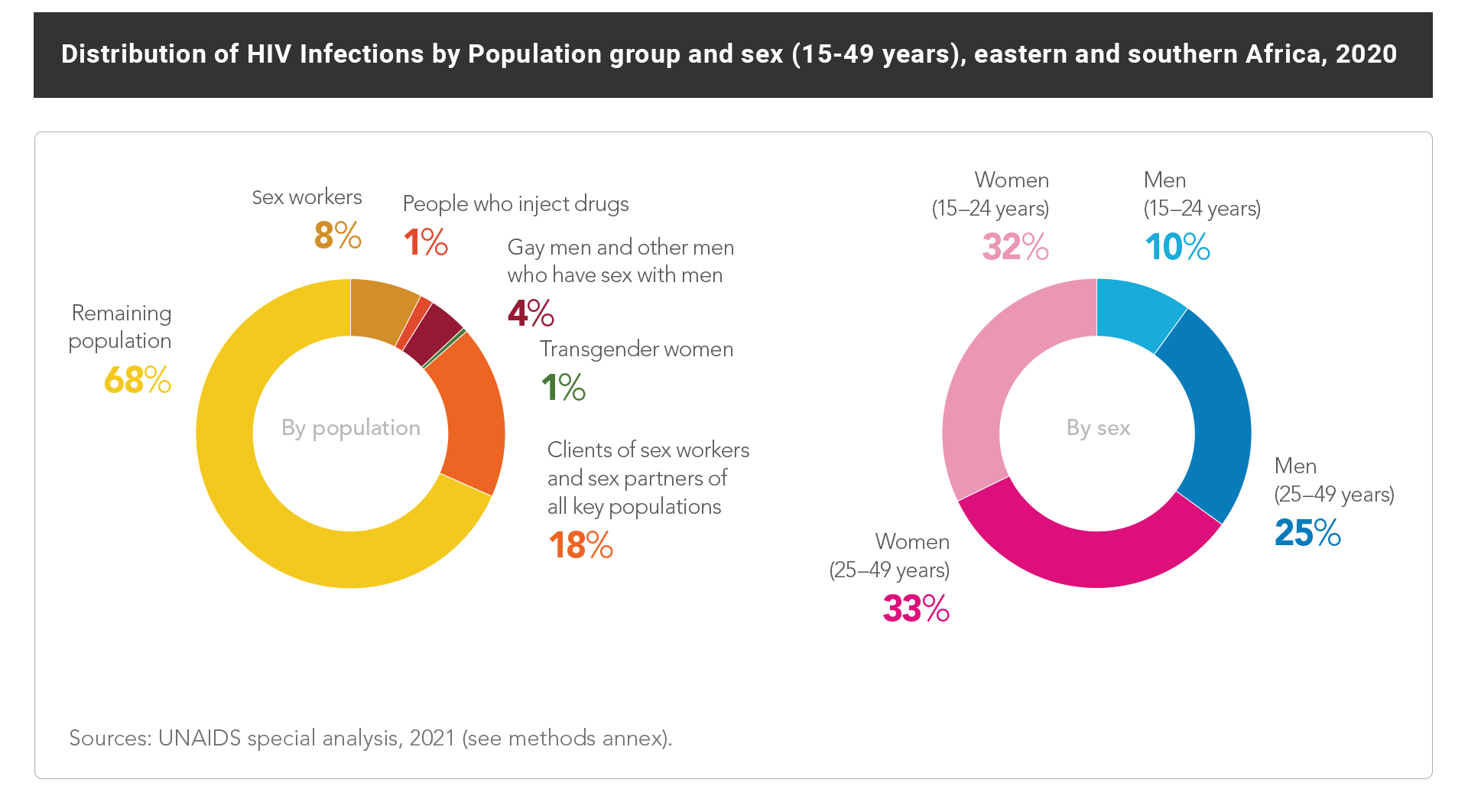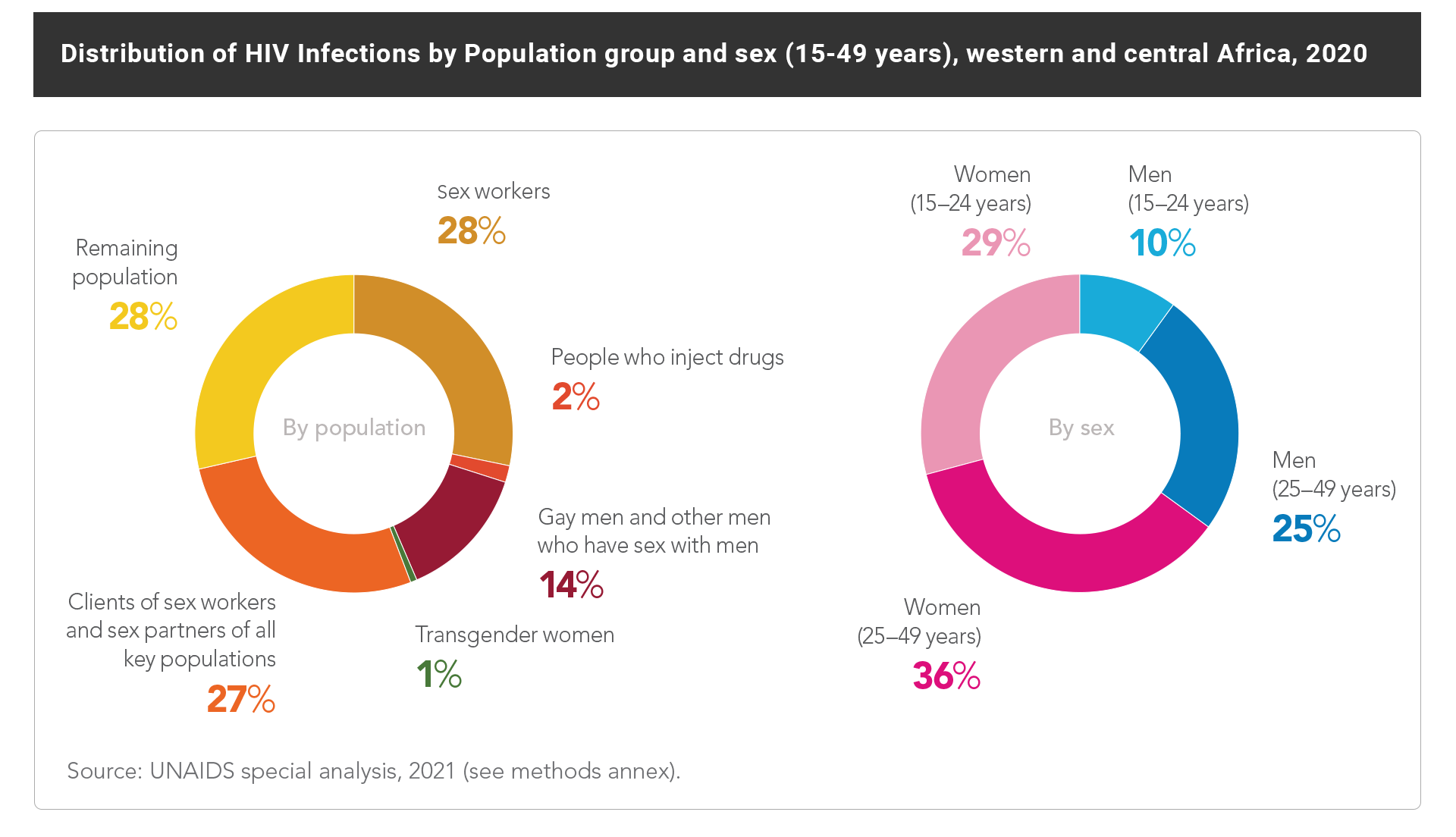 Summary of the Aids epidemic: South Africa (2020)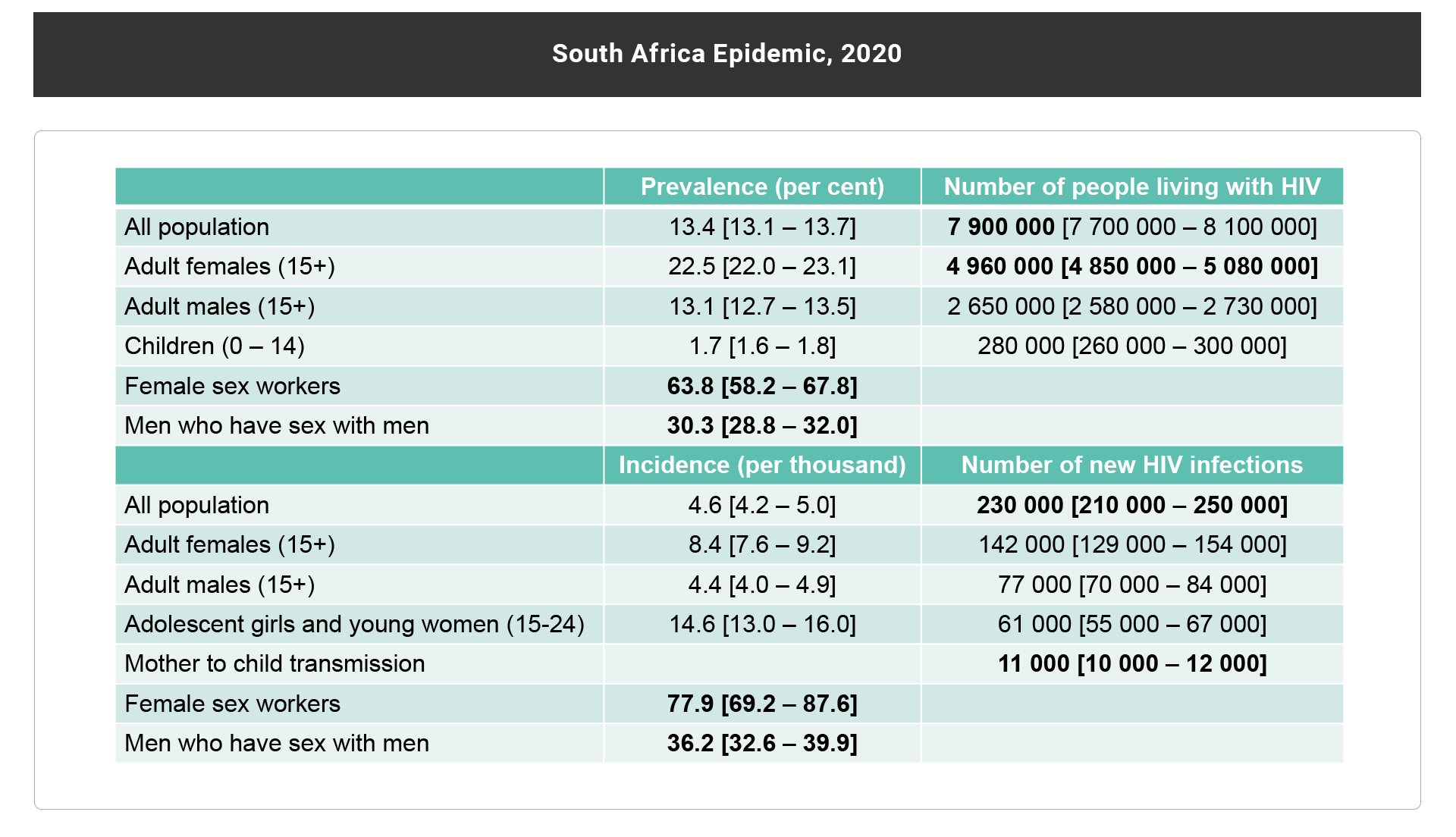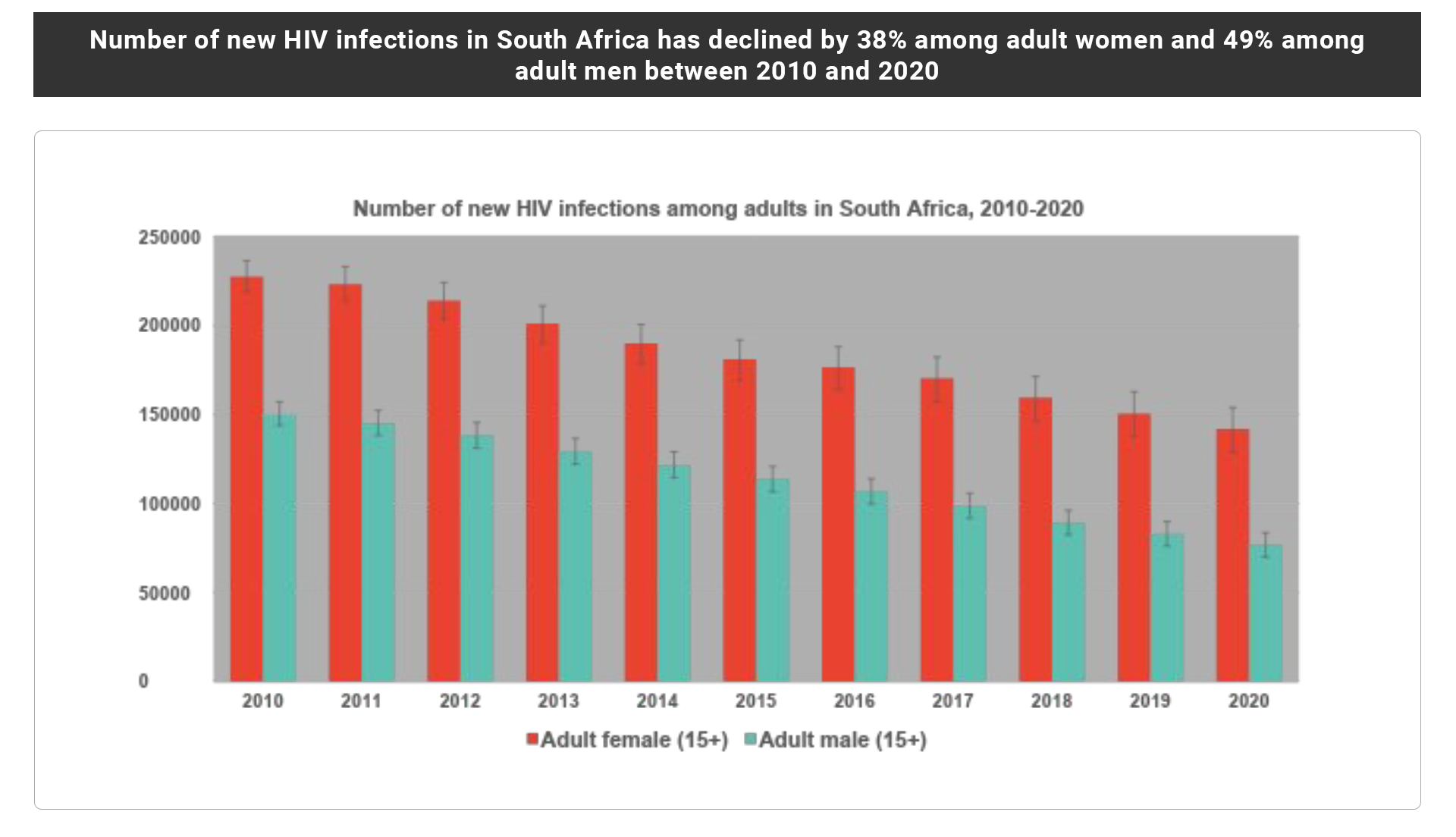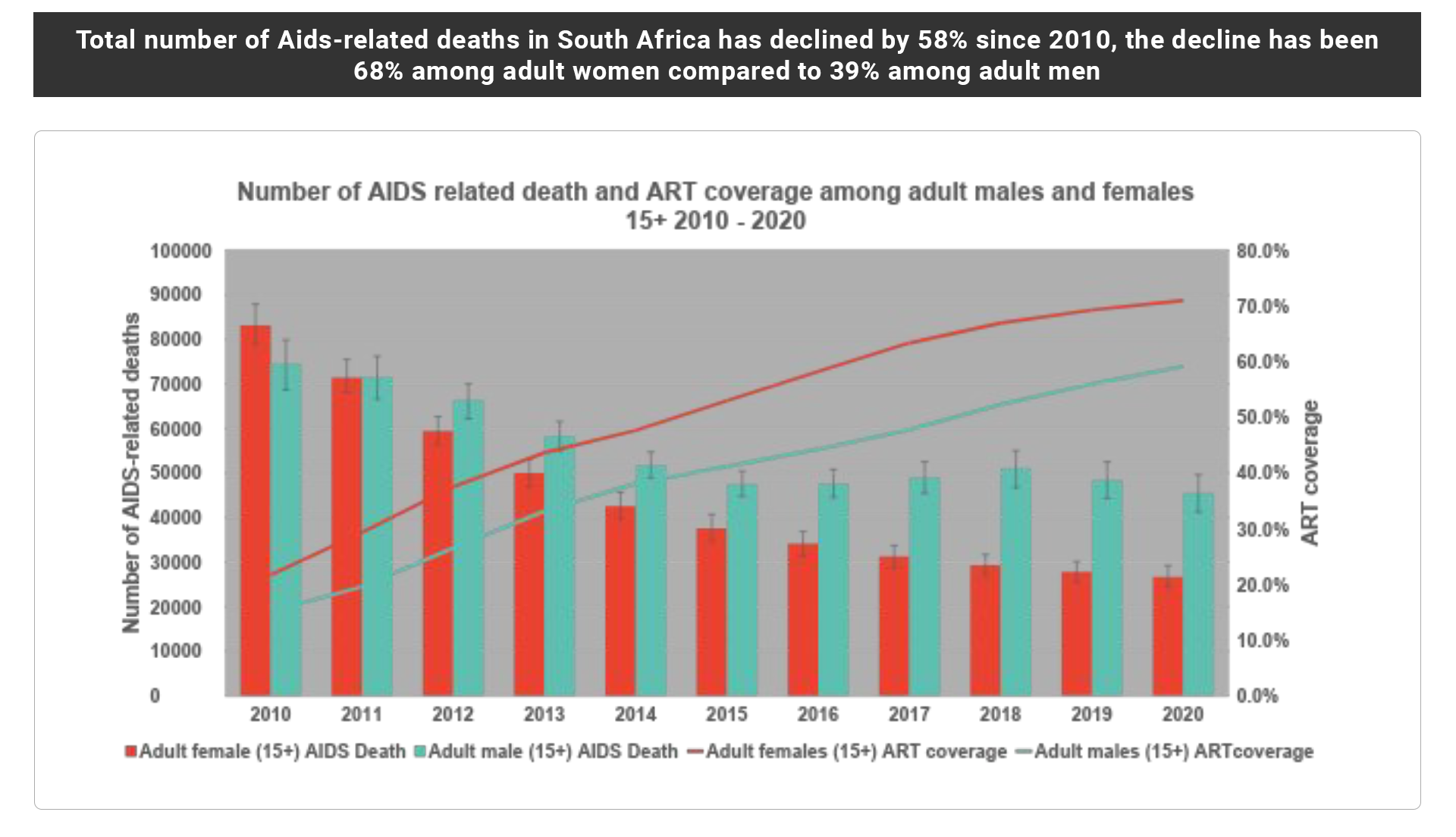 According to UNAIDS, people living with HIV experience more severe outcomes and have higher comorbidities from COVID-19 than people not living with HIV. In mid-2021, most people living with HIV did not have access to COVID-19 vaccines. For example, Sub-Saharan Africa is home to two-thirds (67%) of people living with HIV. But in July 2021, less than 3% of people in Africa had received at least one dose of a COVID-19 vaccine. 
COVID-19 lockdowns and other restrictions disrupted HIV testing and, in many countries, led to steep drops in diagnoses and referrals to HIV treatment. The Global Fund to Fight Aids, Tuberculosis and Malaria reported that, according to data collected at 502 health facilities in 32 African and Asian countries, HIV testing declined by 41% and referrals for diagnosis and treatment declined by 37% during the first COVID-19 lockdowns in 2020, compared with the same period in 2019.
Receive the latest Africa Centre news delivered to your inbox