New team member Veranyuh Ngah brings practical healthcare experience
3 April 2023
2023-04-09 8:57
New team member Veranyuh Ngah brings practical healthcare experience
New team member Veranyuh Ngah brings practical healthcare experience
From 3 April, Africa Centre students have the opportunity to benefit from the practical experience and insights of Veranyuh Ngah, a qualified nurse trained in public health, who joined the team as a junior lecturer.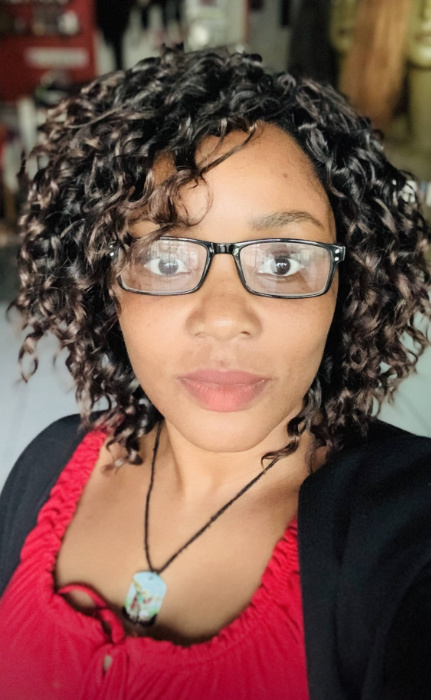 Hungry to understand the methods and meaning behind the numbers
The evolution of Ngah's involvement in the healthcare sector – culminating in her new role as lecturer – has been fuelled by identifying gaps in her own knowledge and understanding and finding opportunities to fill these. It started with completing her MSc in nursing. During her studies she worked as a midwife, since her project focused on prolactin or "the bonding hormone" in first-time fathers, requiring her to spend a lot of time in the maternity and delivery wards.
But the practical exposure wasn't enough for Ngah. While doing her research, she found that she often didn't fully understand the terminology and methodologies in research articles. "I would read the abstract and the results of the studies but without much understanding or knowing if the methods used were appropriate," she explains.
Ngah consequently took a position as a research nurse at the University of Cape Town's Lung Institute. By being exposed to caring for patients in the community, she gained other valuable insights: "I saw first-hand that there are many other factors (such as social determinants) that contributed to patients' illnesses and access to basic healthcare and treatment."
Effective healthcare requires a wider lens than only looking at medical factors
This led Ngah to start studying public health, which gave her the skills to understand research methods as well as issues outside the healthcare settings that affect patient health, especially in low- and middle-income countries. These include family support, stigma, poverty and level of education. "Patients would come for their routine check-up, but we couldn't know if they were actually taking their medication," she says. "A lack of food, no family support, stigma as well as alcohol and drug use are some of the reasons people don't take their medication, which would then often lead to new infections."
Based on these insights, Ngah believes that managing these factors in a way that brings about behaviour change is critical if we are to achieve global and African HIV/Aids targets. "I am hoping to contribute to a generation of healthcare providers who see and treat their patients as part of a community with issues that need holistic care."