Supporting health and skills development for youth
14 September 2023
2023-09-14 7:40
Supporting health and skills development for youth
Supporting health and skills development for youth
PgDip alumnus joins Namibian presidency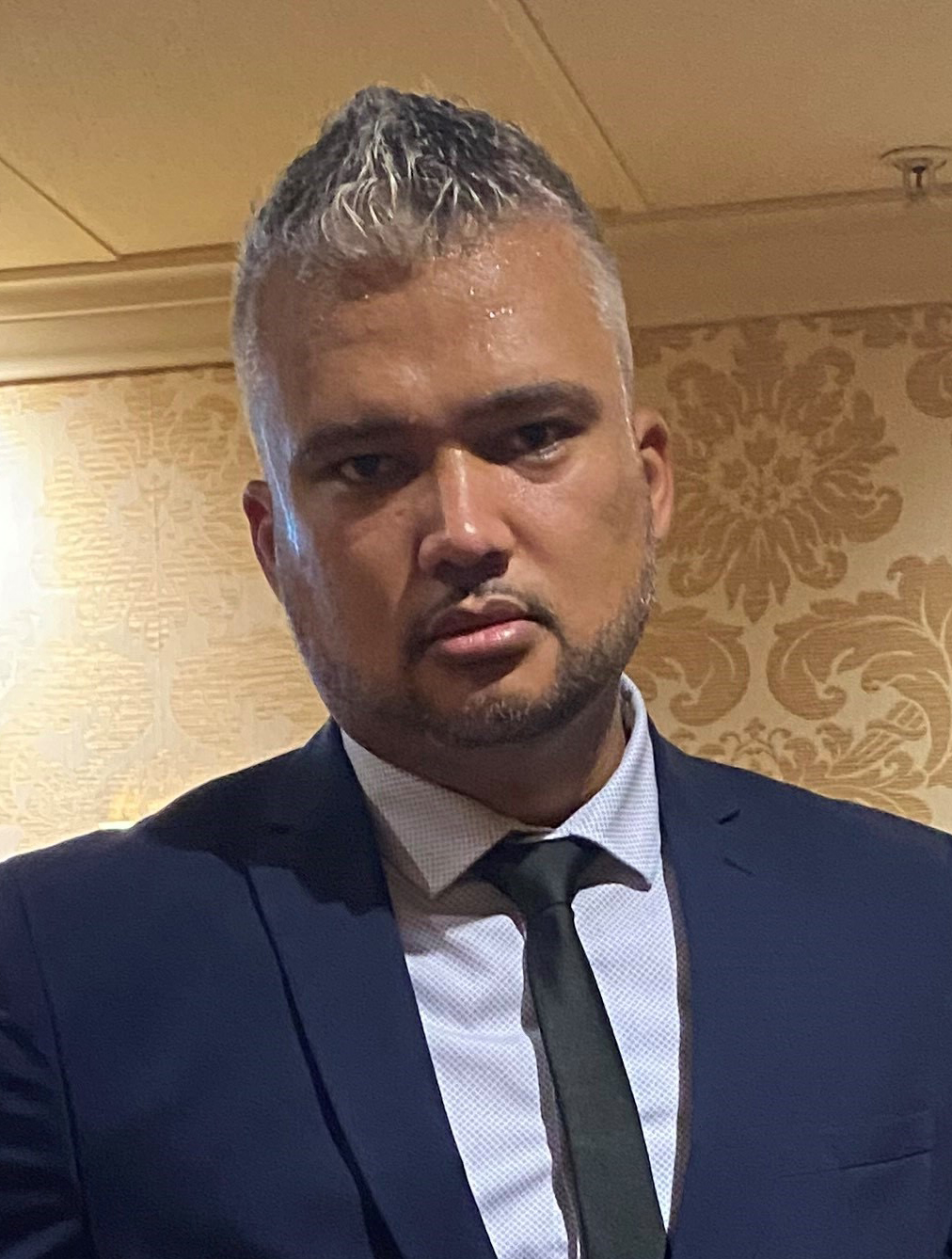 It's always inspiring when we hear how the knowledge and skills gained through our postgraduate programmes have helped past students progress their careers and place them in positions where they can drive the HIV/Aids agenda.
One of our Postgraduate Diploma (PgDip) in HIV/Aids Management alumni, Dr O'Brian Davids, has recently been appointed in the office of the President of Namibia. He will be involved in the new #BeFree Youth Centre Clinic, which falls under the One Economy Foundation, the foundation of Namibia's first lady, Monica Geingos. We asked him to tell us more about his role and his background.
What is the purpose of the #BeFree Youth Centre Clinic?
It's two-fold: it will aim to address the local youth's needs in terms of health and skills development (e.g. creative arts, robotics, technological innovation) and to serve as a research hub in the region. The clinic will specifically cater to disadvantaged children who have gone through trauma and need direction in life. The skills training will be provided in collaboration with social workers and psychologists to support the youth in every aspect of their development, including intellectually, psychologically and socially.
How did the initiative come about?
It all began a few years ago when over 150 000 young individuals from SADC countries (including Namibia), the US, Switzerland and the Netherlands started engaging in candid and non-judgmental dialogues. It led to the #BeFree Movement, which highlighted the urgent need for a comprehensive, well-resourced system to prevent harm to youth and cater to their needs.
This led to the establishment of Project #BeFree, which will deliver a comprehensive range of services for adolescents and young adults (ages 13 to 30) in Namibia, including psychosocial support, legal guidance, sexual reproductive health services and skills development and more through strategic partnerships. Central to Project #BeFree's ethos is the creation of innovative, age-appropriate platforms that offer gender-sensitive programming through multi-stakeholder collaboration.
In practice, the #BeFree Youth Campus, of which the clinic will form part, will be a haven for young individuals and their parents, offering professional services and guidance on intricate social matters that are often not addressed. It's a space that envisions a future free from conflicts and dysfunction where youth can truly thrive and embrace their potential.
What will be your focus at the #BeFree Youth Clinic? How do you plan to fulfil this role?
I am spearheading the HIV/Aids, medical and education side of the clinic. My main focus is on HIV/Aids and gender aspects and forensic medicine (in terms of rape cases). We aim to involve young people through the use of community-centred programmes. Digital and media channels, such as social media platforms and the #BeFree Radio station, will also be used to drive our youth and HIV programmes forward.
As far as HIV is concerned, are your targets or priorities aligned to global goals and targets?
Yes, our targets are aligned to those of the WHO and UNAIDS, including the 95-95-95 goals as well as U=U. We will also be collecting data at the clinic to facilitate rich reporting and research.
How has the PgDip helped you in your career so far?
The PgDip has helped me to liaise with stakeholders in a professional manner. It has also equipped me to discuss HIV/Aids-related matters not only on a medical level but also sociopolitically, broadening my influence as a medical doctor in different sectors in society."
Tell us a bit about yourself. Where do you come from and what is your background?
I was born in the coastal town of Lüderitz and completed my schooling at a German high school in Windhoek. After that, I attained my medical degree from the University of Pretoria, followed by the PgDip at the Africa Centre. I have also completed several emergency medicine certifications from the American Heart Association through HealthGate Namibia.
Before becoming a doctor, I was a pilot, which spoke to my more adventurous side. I believe in enjoying life to the fullest, making the most of any opportunity and pushing ourselves beyond what we dream is possible. My childhood dream was to become an actor and movie director and I was actually a TV presenter on an NBC show called Holiday Specials. To this day I still love media and design and create marketing material through my IT company, plitoX.
That's quite a diverse range of interests! Do you think these play a part in the value you can add in your current role?
Definitely. Because of my ambitions and background, I'm not only able to help people medically and drive HIV programmes, but I can also relate to people from different backgrounds and with varied interests, including arts, science, aviation and IT. This makes it possible to have well-rounded discussions and enables me to give informed advice.
We are excited to see the impact O'Brian will have as he's becoming fully engaged in this new adventure at Project #BeFree.