Keen eye on environment and human health
6 September 2023
2023-09-06 9:25
Keen eye on environment and human health
Keen eye on environment and human health
Meet research fellow Dr Mzingaye Xaba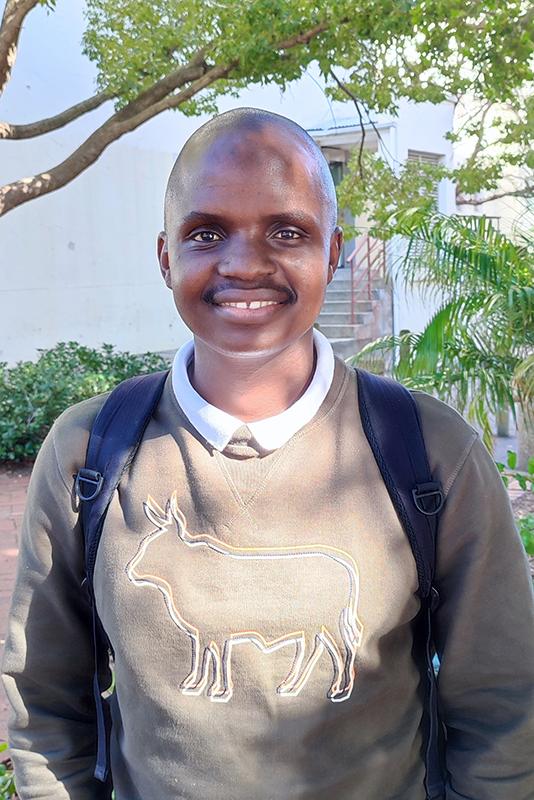 One of Mzingaye Xaba's key research interests and areas of expertise is the intersection of health and climate change. But while the media coverage and global policy actions around climate change can create the perception that it is a relatively recent issue, Mzi has had an acute awareness of the environment and our responsibilities towards it since childhood.
The rural community where Mzi grew up was far more dependent on the environment than on purchasing goods to sustain them. He came to understand the extent to which human health was dependent on the environment. "From a very young age, I learnt the importance of taking care of the environment, including harvesting water, taking care of livestock, investing in cultivation practices that do not promote soil erosion and seed banking," he explains.
Today, the dependence of his childhood village on the environment is already being threatened by factors such as insufficient rainfall, the disappearance of plant species and an increase in predators.
Mzi's primary focus at the Africa Centre will be the sociology of health, specifically the intersection between climate change, health and indigenous knowledge systems and the Afro-cosmo vision of health. He is part of the guest editor team who will be working on a special issue of the South African Review of Sociology on the climate crisis and human health between September 2023 and July 2024. In addition, he's working on a special edition release on the impact of climate change on indigenous knowledge practices, as well as a book project on the impact the Africa Centre has made since 2003. His other research interests include land reform, social grants and mining.
Mzi's specialist expertise in the multifaceted aspects of health is well-aligned with the Africa Centre's shift from focusing solely on HIV/Aids management in the workplace to investigating human health in a broader context, including the environment. Mzi believes this multidimensional approach is vital: "My research aims to create awareness of the interplay between the environment and our health, while highlighting the policy and practical implications," he says. "Climate change is caused by anthropogenic activities, which is why we must inspect our lifestyles to understand it properly."
Despite his multiple achievements and expert knowledge on this topic – including authoring or co-authoring multiple book chapters and journal articles and having presented his work at over 20 conferences since 2015 – Mzi is always eager to keep expanding his knowledge. In 2022, he attended a spring school organised by the Institute for Poverty, Land and Agrarian Studies (PLAAS) at the University of the Western Cape about rural futures in Africa, and it was a true eye-opener: "This spring school helped me to understand the international dynamics of climate-related issues such as food security, land questions, food systems, value chains, environmental constraints in agriculture and energy crises. It also exposed me to areas that must still be researched."
With such a thirst for knowledge and a passion to make a practical difference, it comes as no surprise that Mzi has a clear goal in mind for the future: "The biggest challenge in most rural communities is access to water, which is affecting people's health. My dream is to assist rural communities to build a sustainable way for harvesting and collecting water for easy access."
The impact will stretch much wider than specific communities. "I don't believe everyone should move to urban areas for a 'better life'. If we can improve the quality of life and health of rural communities, we can reduce the problems associated with rural to urban migration." This dream is a true testament of Mzi's belief that academics should not only be interested in researching communities, but also in finding ways to practically facilitate human development and wellbeing.