Welcome Mr Winnen Fanyane Chabalala!
6 February 2022
2022-02-12 16:52
Welcome Mr Winnen Fanyane Chabalala!
Welcome Mr Winnen Fanyane Chabalala!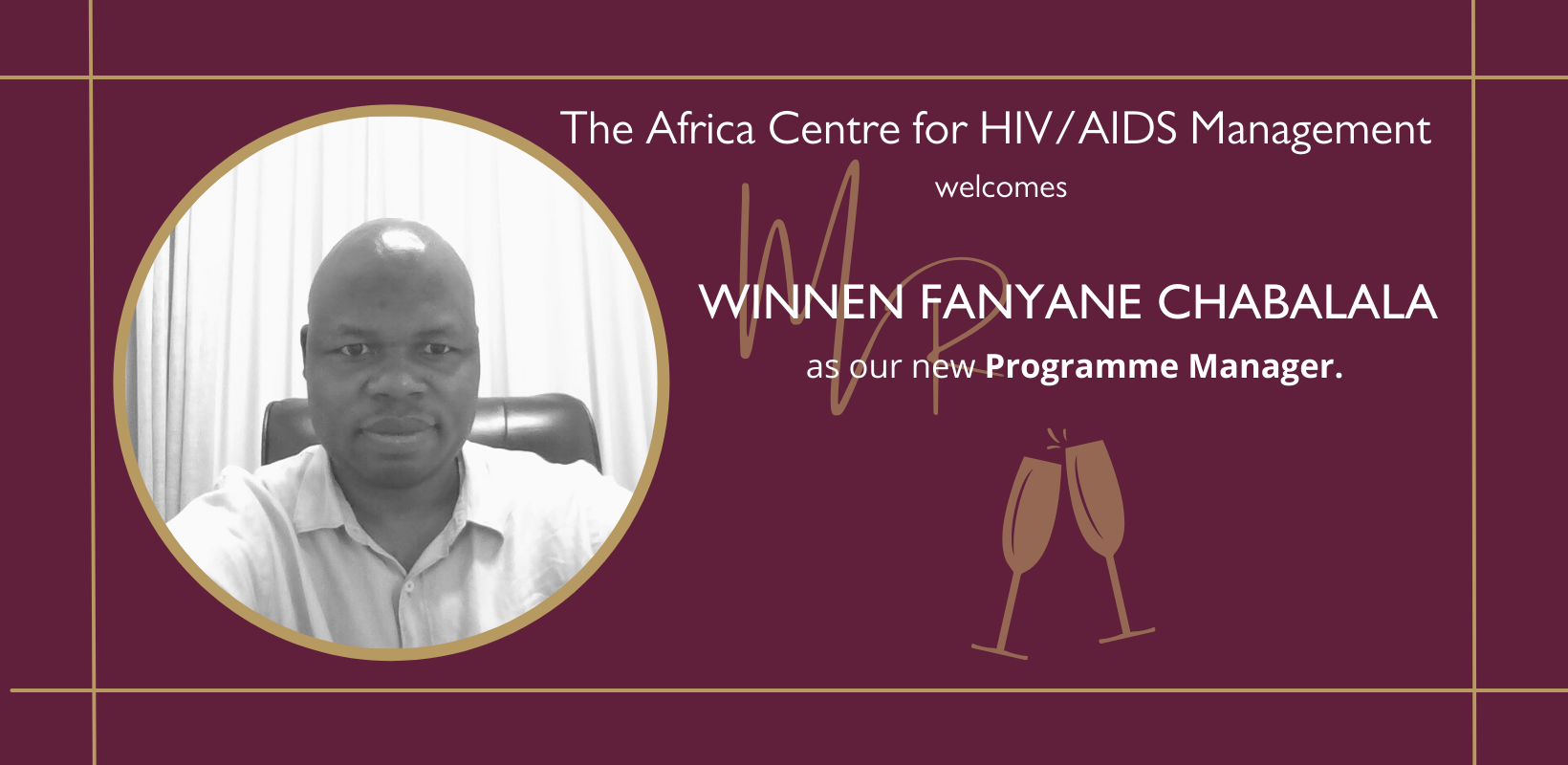 The Africa Centre for HIV/AIDS Management welcomes Mr Winnen Fanyane Chabalala who was appointed in the position of Programme Manager with effect from 3rd January 2022. Fanyane replaces Ms Renice Williams, the Centre's previous Programme Manager for the last 21 years.
Fanyane comes from Gauteng and is originally from Limpopo where he completed his primary and secondary education. He speaks a number of languages that include Xitsonga and Sepedi/Northern Sotho, Zulu, Tswana, Southern Sotho, Venda and English, adding to the linguistic diversity of the Centre's staff which will enhance interactions with applicants and students.
Fanyane's tertiary and professional qualifications include the following:
A Postgraduate Diploma in Integrated Reporting from the University of Pretoria,
An Advanced Programme in Risk Management from the University of South Africa (UNISA),
A BCompt-Accounting Sciences degree from UNISA, and
A National Diploma in Accounting also from UNISA.
He has over 10 years of professional work experience in the higher education sector, most of which is acquired through various support and academic departments with UNISA. His professional interests are research and training in the fields of entrepreneurship, sustainability and integrated reporting, auditing, risk management and corporate governance. Fanyane has served in supervisory and management positions and has served as a deputy chairperson of a large corporate athletics club in South Africa
His hobbies are horticulture, soccer, and athletics, and he has participated in several athletics events that include the Two Oceans Marathon and Comrades Marathon.
Fanyane has 4 siblings, and he is a 3rd born child. He is married and has 3 children.